Mezzosoprano, actress, producer
Today she is an eclectic vocalist, a classical singer with both a great respect for the past and an enthusiastic embrace of contemporary music.
Her musical tastes and boundaries have continued to change and to expand. Passionately dedicated to her work, she is always striving for artistic excellence. This versatile singer and actress is constantly challenging her abilities. In her search for communication and artistic expression she had explored and established herself as an outstanding performer in various musical styles and genres.
Her strongly varied repertoire extends from early and modern music, opera, and oratorio, to include operetta, music theatre, cabaret and jazz.
This exuberant chanteuse is known for her interpretations of songs from the repertoire of E. Piaf, M. Dietrich, B. Brecht, H. Ordonowna and J. Abramow-Neverly. She moves with ease through this repertory with the charisma and the kind of "edge" necessary for these styles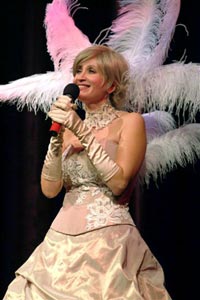 This sensitive artist has graced the audiences with a voice of a beautiful sound, great range and flexibility that she uses and adjusts accordingly to the very diverse styles of her performances; charismatic stage presence, poise and dramatic interpretations, and proven that she is equally at home with sultry Latin tempos and the edge of music theatre as she is with soaring operatic flights (particularly in her portrayals in the title roles of Bizet's Carmen, Gluck's Orfeus and Mozarts's Idamante).
Born in Poland, received her education at the School of Music and Dramatic Arts at the Music Theatre in Gdynia and the Music Academy in Wroclaw.
She has sung in Poland, France, Germany, Canada and United States. Now she makes her home in Toronto.
For many years, she was a member, of Musica Antiqua Vocal Ensemble, a group specializing in oratorio and early music.
Her dramatic performances also include television and film.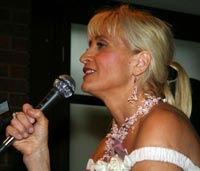 In addition to her career as a performer, she has clearly demonstrated her abilities as an organizer, producer and director. Since the inception of Bravo International and Singers on Stage, Ms. Maye has produced a number of interesting events, with inventive ideas and rich repertoire. Building upon training and performances that encompass opera and musical theatre, as well as oratorio and other early styles, she has also embraced the best of what contemporary musical genres have to offer.
Her productions have explored the connections extending from traditional and modern, classical and jazz and integrate different elements into a fusion of musical styles, genres and languages. These, for example, include "Images", presented at the Premiere Dance Theatre, and "On the Wings of Love", at the CBC Glenn Gould Theatre.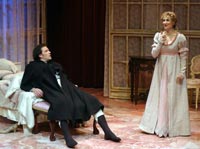 Ms. Maye has been an enthusiastic participant in Canadian cultural life since she first arrived in Canada in 1988. She joined the Polish-Canadian Society of Music and later the Salon of Music and Poetry. Since then she has held singing and dramatic leads in a countless number of performances of that company.
She has also collaborated with: Toronto Operetta Theatre, Opera in Concert, Summer Opera Lyric Theatre, Mississauga City Opera, Toronto Sinfonietta Orchestra, Polonia Theater, Polish Music Theatre, Cabaret "Pod Banka" etc.

Ms. Maye places great importance on giving back to the community. She has been generously donating her work, time and performances for many different community causes. In both her professional and volunteer activities, she has done much to promote the arts through her work with many organizations, for example: Polish-Canadian Congress, Polish Combatants Association, Pole's Association in Canada, Polish Scouts Association, CHIN, Radio Polonia, Polish Orphans Foundation, Polish Canadian Women Federation, Polish Canadian Women's Heritage Fund, Polish Canadian Association of Gdansk and many others.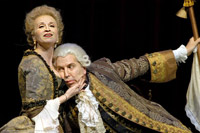 She has also demonstrated an ongoing commitment to improving the quality of life for others in need, particularly those with epilepsy.
Margaret has shared her talent and passion for singing, music and theatre for nearly seventeen years in Canada. Over the years she has built a loyal and growing following.
In recognition of her significant and continuing contributions to the arts, Margaret Maye was presented, in December 2004, with the prestigious Order of Merit from the Ministry of Culture of The Republic of Poland.
In recognition of her significant and continuing contributions to the arts, Margaret Maye was presented in 2004, with the prestigious Order of Merit from the Ministry of Culture of The Republic of Poland and in 2007, with Silver Award for Extraordinary Achievements from Polish Canadian Congress.